BROKER PRO PACK
Best tools in the industry
Our Pro Pack is the absolute best collection of tools in the industry, available to all Invis Mortgage Intelligence brokers.
Lender Spotlight
The most valuable tool for Canadian mortgage brokers! Lender Spotlight allows you to provide lightning-fast, reliable, upfront quotes to your prospects...without submitting an application. Lender Spotlight ensures you can provide that and so much more:
Over 40 lenders (national, provincial, regional, credit unions, alternative lenders) are included, with a new one added almost every week. Yes the system is kept up to date so you can confidently look up lender policies! The team at Lender Spotlight does 350 product updates every day.
Advanced filters: business for self, quick-close, limited feature, pre-approval, new to Canada... there are more than 70 different categories of policies for the most accurate filtering experience ever.
View lender compensation
Rate updates in one simple and easy to read format. Stop sifting through endless lender emails! Learn about lender rate changes before getting a BDM email, allowing you to act quickly to benefit your clients.
Geographic Filtering for out-of-province files
Discounted NOA Retrieval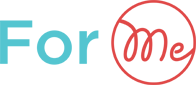 For Me Loyalty Program
A fantastic customer value add that is the first of its kind in our industry. Branded to Invis and Mortgage Intelligence, the program encompasses all types of reward categories, allowing you to offer deep discounts on many of the products and services your customers purchase regularly. Every time your customer engages with the Program, they will be reminded of you! It is North American geo-specific so, for example, if your client travels to New York and searches restaurants, all participating local restaurants will appear in their search.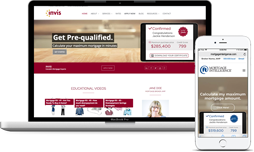 Comprehensive Roar Website
Your mobile friendly professional website gives you many business building opportunities:
Use a blog to build your relationship with clients and prospects
Use the easy Search Engine Optimization (SEO) elements to ensure your site shows up in the most relevant searches by adding your keywords and putting in a title tag and description for each page.
Take advantage of prepared global feeds from Head Office: rates, news, videos and more
Stand out; choose from a range of designs that ensure your site doesn't look like a cookie cutter corporate site.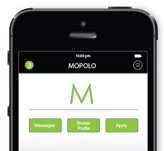 MOPOLO App
Our MOPOLO APP allows you to offer value to the modern homebuyer who's looking for robust information on their mobile device. Branded to you, MOPOLO makes it easy for your clients, prospects and referral sources to stay connected with YOU - and they get the benefit of free credit scores, their current property valuation, easy-to-use calculators, and current mortgage rates. They can even apply for a mortgage or credit card using the App, and use the App to stay in touch with you.

VC3 Insurance Equity Program
VC3 is the industry's leading value-creation program: rewarding you for the equity you've built in your business when you retire or exit from the industry. You can choose a lump-sum payout, or annual payments over five years. You also retain the right to sell your book to another mortgage broker for a higher market price. Additional products will be added to the VC3 program over time that will increase the value of your business available for sale.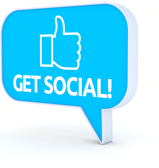 Social Posting Service
Facebook, Twitter, LinkedIn. Our Pro Pack includes a steady stream of relevant weekly business posts - so you can focus on those easy personal and local posts knowing that we're providing a powerful base to keep your social media presence relevant and engaging.