BOSS & PREQUAL TOOL
Leaders in technology investments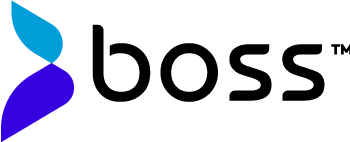 The all-in-one software solution to drive your business
The complete mortgage operating system; your all-inclusive platform — payroll, reporting, CRM, team and franchise management. Use BOSS at all stages of your deal, from lead generation all the way to compliance & payroll.
The best deal entry and most familiar platform to Expert in the industry! No need to learn a new application.
Intuitive on-screen validations not only notifies you that information needs to be fixed, it tells you exactly what you need to update for successful deal submission.
The 'Search Database' feature populates deal information for existing clients and prospects. Just click and watch your deal populate.
Access to ALL lenders.
A single credit bureau does the trick to submit to any lender. Credit bureau enhancements allow for functionalities like joint debt lookup, no balance liabilities and instant income verification with Equifax.
Ability to slice and dice your database for very targeted communications.
Automated insurance processes.
Fully secure, cloud-based, compliant customer docs upload portal with easy drag and drop.
Faster compliance with documents stored in BOSS, no need to re-upload them.
SMART VIEWS helps you quickly uncover opportunities within your database for more impactful conversations with customers and ultimately more repeat business:

Quickly identify refinance candidates in your database given today's best rates
Access current property value estimates
Instantly see' "Net Client Impact" of refinancing after interest savings and penalties
Filter upcoming renewals in next 10 months

And more!
Best in Canada Pre-Qual Tool
This valuable tool gives prospects an instant online pre-qualification based on the information they input and guidelines from many of our lenders
Clients Receive:
A certificate with the maximum purchase price and mortgage amount.
Free credit score (soft hit)
You Receive:
Equifax folder
Downpayment/debts/income
Which lenders say "yes" or why they say "no"
Available for your own website!